With the growing collection of hemp I have amassed, properly storing it started to become a concern. Even though I kept the hemp in the original packaging, I noticed that it was starting to dry out a bit and taking up a lot of space in my stash box. So I started to research my options.
The most economical option available would be mason jars. While I did have a large selection of them left over from when the wife and I did canning, I didn't want something completely clear just so that if one of my children happen upon one they wouldn't immediately see what was in it. When I went to buy some hemp from Upstate Hemp Co, I noticed they had some CVault storage containers for sale and recommended them since they used CVaults to cure their hemp. I went to Freshstor's website and placed and order for a couple CVaults.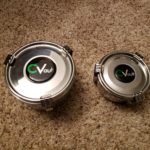 I ended up with two smalls, which each hold roughly 14g of cannabis and 1 medium which should hold 28g of cannabis. Each CVault comes with a boveda humidity pack to keep the cannabis as fresh as possible.
I packed the CVaults with my hemp. I filled 1 small with my C5, another small with a full 14g of Deschutes, and the medium with the variety of other hemp I had laying around. I labeled each hemp strain and stored it in a plastic bag to keep them separated inside the CVault.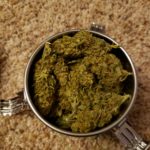 I waited a bit to post this review to give the CVaults time to do their thing. Having stored my hemp in them for several weeks now, the hemp has stayed exceptionally fresh. They are also smell proof. The humidity pack also rehydrated some hemp that had dried out a bit.
Overall I'm happy with the purchase. For a far more budget-friendly option one can just get several mason jars and the Boveda packs separately.